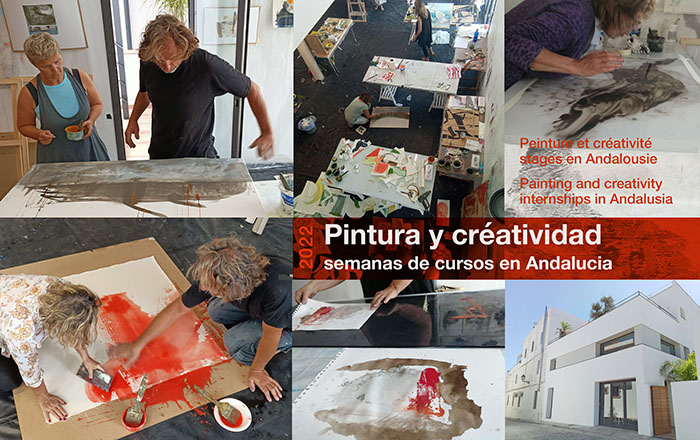 > Dans un cadre extraordinaire au sud de l'Andalousie, l'artiste Oliver Schneider propose des stages
d'une semaine dans sa maison/atelier centrés sur le processus de création appliqué à la peinture.

> En un sitio extraordinario al sur de Andalucía, el artista Oliver Schneider ofrece cursos intesivos de una semana
en su casa/taller centrados en el proceso de creación aplicado a la pintura.
> In an extraordinary setting in southern Andalusia, artist Oliver Schneider offers week-long internships
in his home/workshop focus on the creation process applied to the painting.